Going to Bat for the Lower Don; a Conservation Case Study
Please join us for a presentation on the Metrolinx GO Don Valley facility new direction given by Thomas Connell - WCA conservation committee chairman. Bill King will provide some historical context to start the presentation off. Bill joined the club in 1977, and was our club secretary for many years.
"This is a huge win for those who love the Don River valley as a valuable green oasis in the heart of Toronto." Bill Ness
Join Zoom Meeting March 28, 2023 at 7PM
https://us02web.zoom.us/j/89550015583
Meeting ID: 895 5001 5583
The recent Toronto Star article, dated March 1, 2023.
Metrolinx does an about-face on a GO facility planned for the Don Valley
A GO train layover planned for the Don Valley will now be built in a 'light industrial' area near Leslie and York Mills.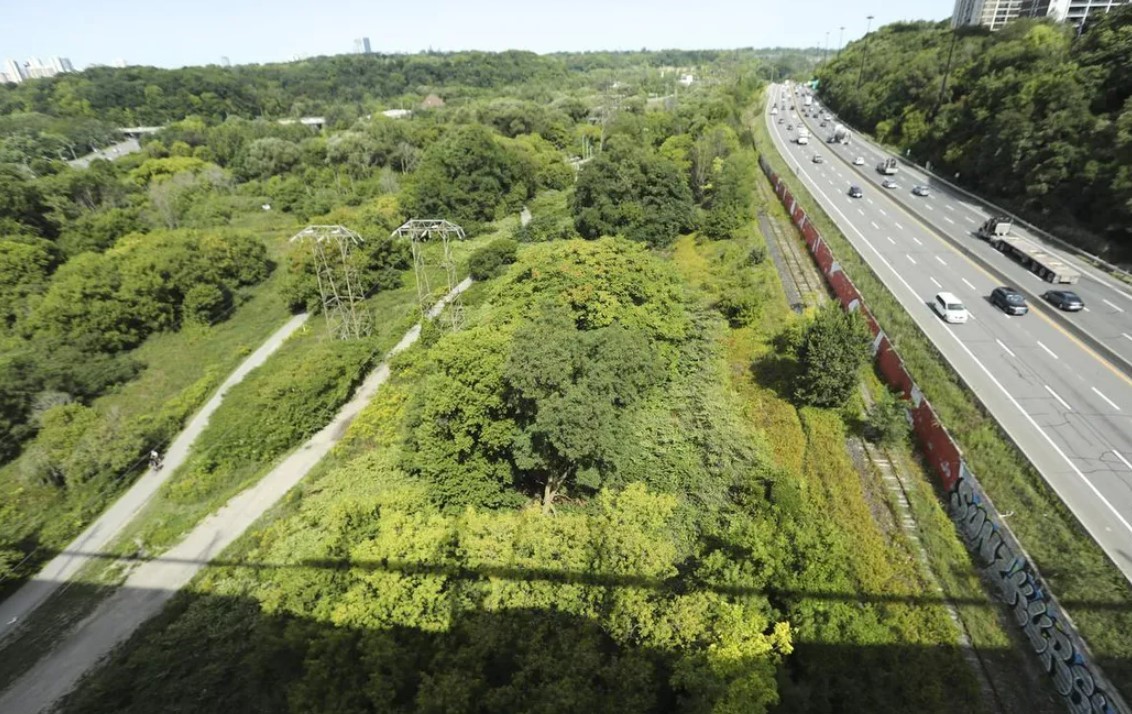 Online story by Lex Harvey Transportation Reporter
Wed., March 1, 2023
Metrolinx will no longer build a GO layover facility in the Don Valley, the provincial transit agency said Wednesday, in a rare about-face that's come after three years of opposition from local politicians, residents and conservationists.
"Metrolinx has been working with ONxpress to optimize GO service expansion levels and a new location for the layover facility has been identified in that process," Metrolinx wrote in a statement Wednesday.
"This means that Metrolinx will no longer pursue planning and design work for the layover facility originally planned for the Don Valley."
The move is a rare win for opponents of Metrolinx's plans. The agency has come under fire for its transit plans across the city, many of which cause significant disruption to communities, businesses and the environment.
Tom Connell, lead volunteer for Build the Park, an advocacy group that's been pushing for Metrolinx to move the location of the GO facility for years, said he was "gratified" to hear his calls had been answered.
The Don Valley "is part of Toronto's identity," Connell said.
"Ravines are a central part of our city from the Humber to the Rouge. We have these marvellous ravines and they really should be treasured."
The new proposed spot for the layover facility will be on the Richmond Hill GO Line, near York Mills Road and Leslie Street, Metrolinx said.
"The proposed location is in a light industrial area, within the required proximity to Union Station to accommodate train movements, and has available space for the facility and minimizes service impacts on GO operations," the agency said in a statement. "The location is outside of TRCA-regulated flood plains and has less community and environmental impacts."
The facility, which will store GO trains, among other things, is part of the multibillion-dollar GO expansion project.
Metrolinx did not respond to a question from the Star asking why the location changed.
For years, conservationists have warned Metrolinx's plans for the Don, which the transit agency claimed were necessary to ease railway traffic at Union Station, would undermine efforts to restore green space in the ravine, hurting the environment, wildlife and local enjoyment of the area along the way.
A June 2022 open letter to Metrolinx's board of directors signed by dozens of activists and community members called the proposed layover facility "completely unacceptable, reversing fifty years of progress restoring the Don Valley," and said Metrolinx's plan was "directly in conflict with successive visions and strategies recognizing the potential of the Don Valley as both an important ecological resource and an iconic park showcasing Toronto's unique natural landscape."
Floyd Ruskin, founder of A Park for All and signatory to the letter, said on Wednesday that he was "elated" to hear Metrolinx had changed course, nearly three years to the date when he said he first wrote to the agency, warning of the damage a layover facility could do to the Don.
Since then, he said, Metrolinx has been adamant that there was no alternative. In 2020, Metrolinx told the Star it understood the potential negative impacts of the project, but that it would do everything it could to mitigate them. At that point, the agency said it had already revised its original proposal and relocated the layover to another part of the valley in response to environmental concerns.
"It gives us hope," Ruskin said of the change of plans. "It doesn't stop the struggle with Metrolinx and their high-handed way of doing things."
Metrolinx, which is meant to be an arm's-length agency of the province, has been criticized for its perceived lack of transparency, and infrequent communication with the public and the media about upcoming projects.
"The Don Valley is not the only green space or ravine that's under threat by Metrolinx," Ruskin said, referencing emails obtained by the Star that showed Doug Ford's government had instructed Metrolinx to leave two Toronto New Democratic MPPs off a notice sent to city and federal politicians about tree removals in their jurisdictions.
Coun. Paula Fletcher (Ward 14, Toronto-Danforth), said she's thrilled that Metrolinx has found a less intrusive spot for its facility.
"It's a great move and I think everybody is very relieved that (Metrolinx) did their due diligence, they looked for another spot, and they found something very suitable for their operational needs."
While the new layover facility is being constructed, Metrolinx said it will temporarily stage trains at the Rosedale Siding, located between Bayview Avenue and the Don Valley Parkway, for a few hours during morning and afternoon peak periods.