Fall Gathering
Printer-friendly version
2022 Fall Gathering
September 23 - 25, 2022
Don't miss out on this exciting weekend filled with outdoor activities, educational events, entertaining presentations and good food. Meet new acquaintances and renew old friendships. If you are new to the WCA this event is for you. It's the best way to get involved in the club activities. If you are a veteran it's a great way to see old friends and share some past adventures.
This year's fall gathering will take us into the heart of ruggedly beautiful Haliburton County. Our base camp will be just north of Minden on the Gull River at the Minden Whitewater Preserve campgrounds. The facility provides full campground services for a modest cost of $15 per person per night, with children up to age 16 free.
Click here for Google Maps....
https://www.google.ca/maps/place/Minden+Wild+Water+Preserve/@44.9654908,-79.8032241,8z/data=!4m5!3m4!1s0x4cd5092a486141db:0xc78b4b77376f6ff4!8m2!3d44.9654908!4d-78.6826186
Those who prefer not to camp can choose from many reasonably priced accommodations and eateries in town. We will be located at the hub of outdoor activities for the area, with numerous lake and easy river canoe routes, plus several hiking trails of different lengths and difficulty. And, of course, there is the renowned whitewater of the Gull River on our doorstep to challenge the expert as well as to provide a learning experience for new moving water paddlers. Boat rentals are available at Boatwerks in Minden and at the Frost Centre south of Dorset. And as you return from a vigorous day of paddling and tramping the woods, pull into the famous Kawartha Dairy down the road to recharge with their jumbo cones and shakes. But save room for supper. For Saturday we have arranged a delicious barbecue dinner around the main building area.
Bring your own plates, cups and tools so we can cut down on garbage.
The Saturday BBQ consisting of the following:
Sausages and hamburgers (meat & veg).

Salads: garden leaf and potato

Pop, water.

Etc.
The Sunday morning breakfast consisting of the following:
Bacon and Eggs
Toast
Pancakes
Coffee
Etc.
All other meals you are on our own to organize.
Friday 6 - 9 pm: Registration and meet & greet around the campfire in front of the training centre.
Saturday 9 - 4 pm:
1. Whitewater Skill Builder Clinic. Something for all skill levels. Relaxed play at the run-out doing ferries, eddy turns and surfing. For intermediates wanting to challenge themselves and practice precision paddling on an alpine style stream, we will help you become better paddlers. (Note: whitewater canoes with full flotation are required.)
2. Burnt River Tour. Join in on a paddle down the pretty Burnt River from Kinmount to above Burnt River village. This is a flatwater trip with a few riffles and several moderate, well-marked short portages around scenic chutes and rapids. Anyone with novice tripping skills will enjoy it. Suggest non plastic boat for portages. Some whitewater keeners may want to run some of the rapids?
3. A mellow Haliburton Walk. This is a very flexible self-guided or group walk-about. Drive up Hwy 35 to the old Frost Centre. A network of wide, well-marked ski trails become a hiker's haven in the fall. Choose routes from 2.2 km to 19.3 km through this beautiful, rugged area. Maps provided.
Saturday 4 - 6 pm: It all happens in front of the Training Centre. You won't want to miss this event.
1. A smorgasbord of demos and discussions on camp cooking and baking techniques that you may not have tried. Outback ovens, reflector ovens, dehydrators, the high-tech Reactor and Jet Boil along with low-tech twig stoves and Kelly Kettles.
2. The Good, the Bad and the Ugly of Camping Gear. This is your big opportunity to praise the best piece of camping gear you've bought and complain about the over-priced lemons.. We're inviting you to bring some items of "Best" or "Worst" along and join in this informal educational and entertaining show-and-tell.
3. Campers' Kijiji. Got gear you don't use and would like to sell or trade? Bring it along. Your unused item could be someone else's gem.
Saturday 6:00 - 7:30 pm:BBQ Dinner
Saturday 7:30 - 8:30 pm Kawarta Diary Ice Cream drive (at your cost)
Saturday 8:30 - 10:30 pm: Our evening program.
1. Presentation # 1 The Broken Skull and South Nahanni River. Gary Ataman will present his trip from this past summer.
2. Presnetation # 2 TBD let us know if you would like to present.
3. Social get-together around the group campfire. Chat with your friends new and old. Hear their stories and plan your future adventures. Perfect end to a great day.

Sunday 8 am - 9:30am: Breakfast in kitchen area. Volunteers welcome.
Sunday 10 am - Noon:
1. Workshop of tbd. Drop us some suggestions and we will see what we can do.
2. Questions and Answers; Group discussions
Sunday 10 am - 4 pm:
Fun on the Gull. We will be back down on the river for more whitewater practice and play that will pump up your skill level.
Please contact Gary Ataman (chair@wildernesscanoe.ca) if you have any questions.
This event has been completed. Thanks to all who attended.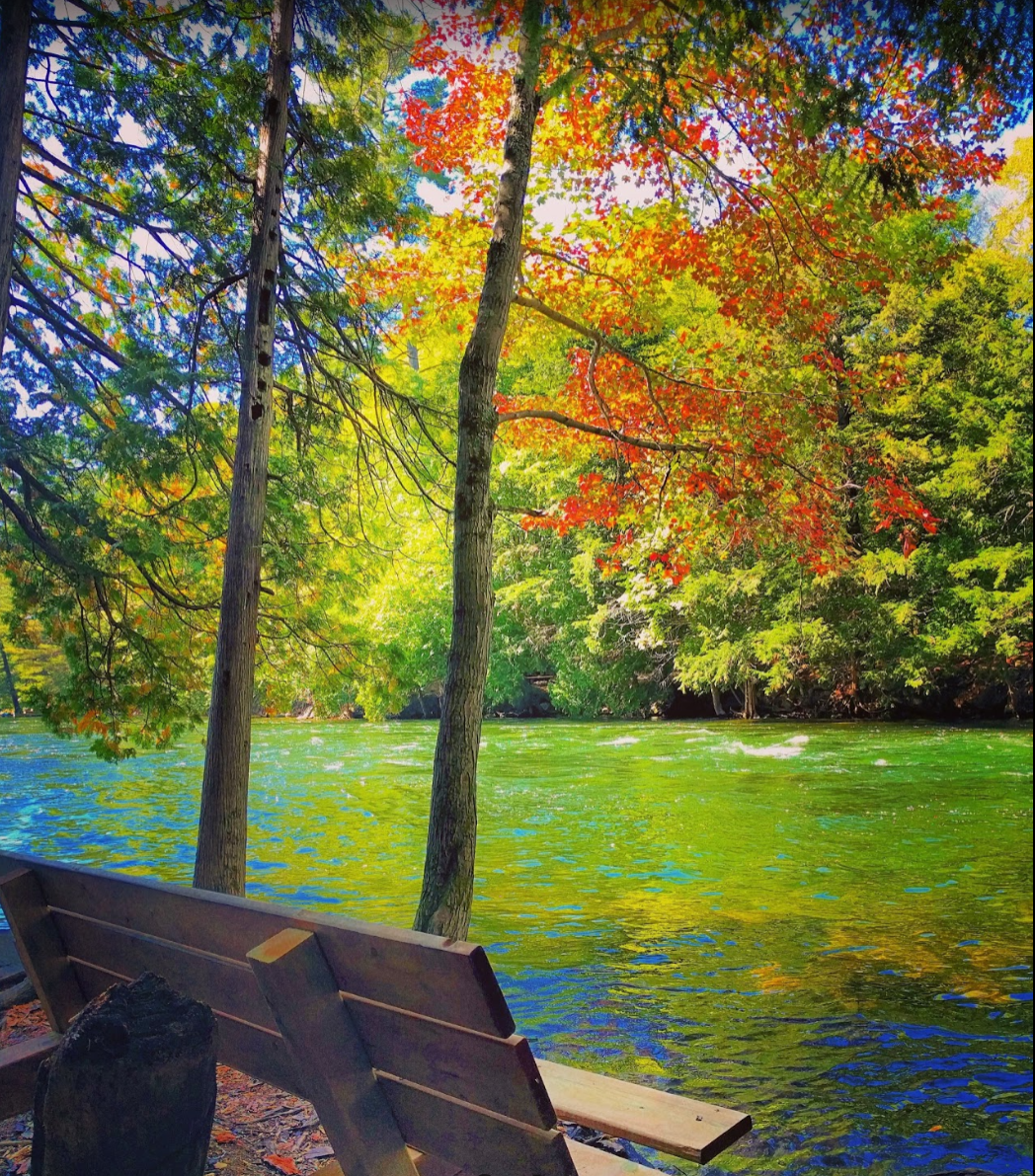 Information on Burnt River route and local hiking trails.